Strategic Plan 2020 - 2023
We're excited to announce the launch of our strategic plan for 2020 – 2023. To read all about our plans for the next 3 years just click on the link below!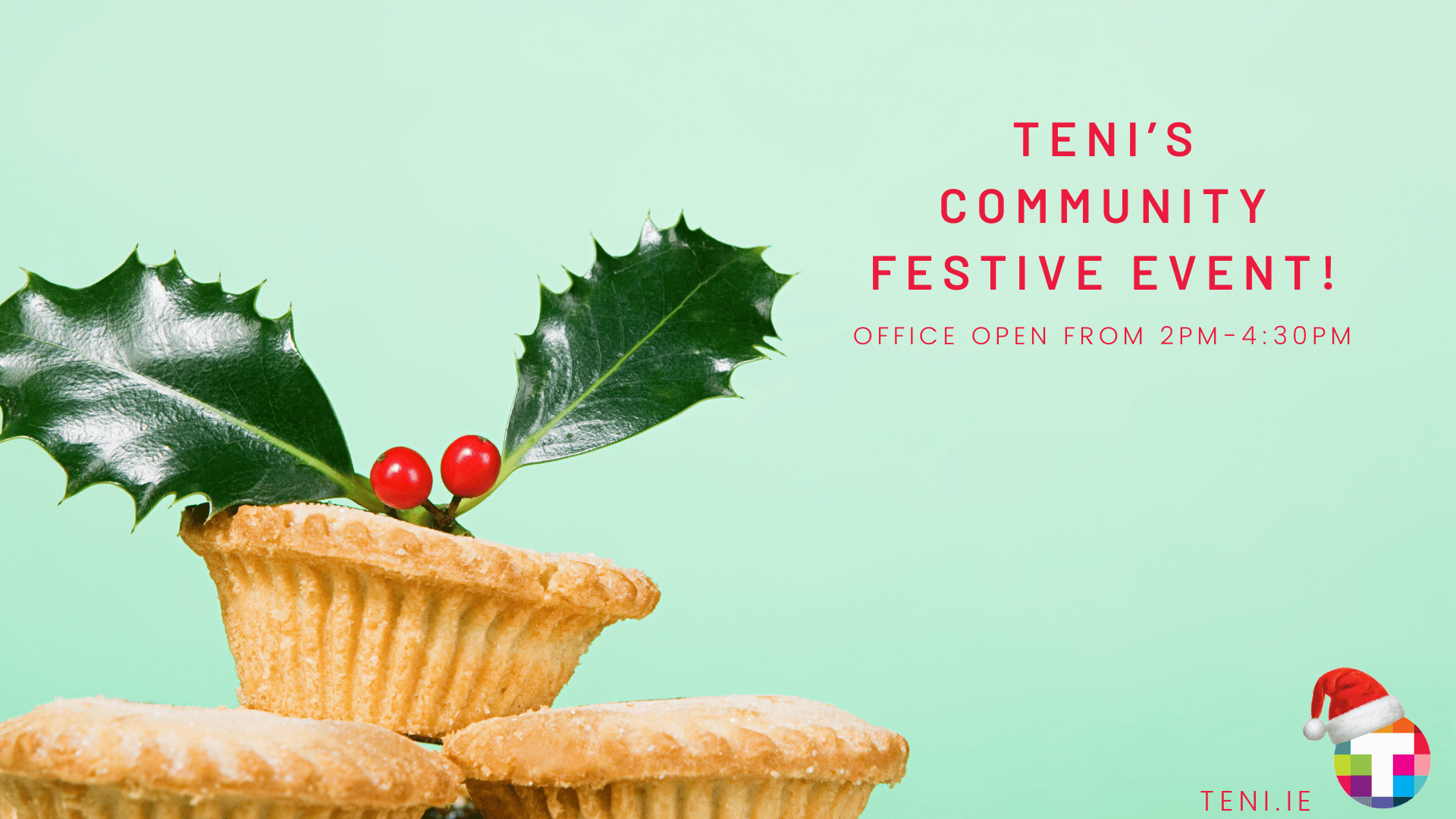 News
Join us for TENI's Community Festive Event!All are welcome to join the team for a fun afternoon of festive music and refreshments! Where: TENI Community Space, 10 Ellis Quay, Dublin 7 (D07 DDN0)When: Thursday, December 15th. 2 pm to 4:30 pm.We're really looking forward to seeing you!
Read More