Tina Kolos is TENI's Chief Executive Officer leading and managing TENI in line with the organisation's ethos, values and culture. Part of their work is to plan, implement, monitor and review a work programme based on TENI's Strategic Plan. Tina Kolos builds and maintains links between the trans community, service providers and allies – including membership, other trans initiatives, working groups, human rights and public sector organisations.
In their role they aim to build TENI's organisational capacity, to sustain transgender support and advocacy in the longer term. They act as TENI's primary contact for stakeholders, the general public and the media.
Tina Kolos has over eleven years of experience developing, managing, stabilizing and leading trans advocacy organisations on the national and international level. They are experienced in strategic leadership, community organising, and organisational stability and progression. In their spare time Tina enjoys being around animals and cooking the most.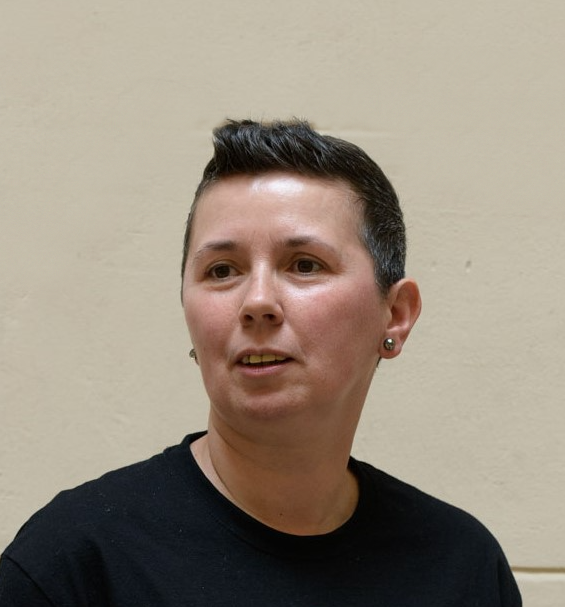 Hannah is TENI's Family Support and Education Officer. In her role she offers support, advice and signposting to parents and family members of transgender young people. She helps link parents to the support groups located throughout the country and offers advise on how best to approach a school when needing support in making a social transition. She organises events, both fun and informative in order to give continued support to the whole transgender community. She also works with schools to increase awareness about gender diverse students and their needs within a school context. She helps schools to develop best practice guidelines for students making a social transition whilst in school and gives teacher training so that the whole school community can best support gender diverse students. Hannah has a MA in Dramatherapy and over ten years of experience in working with young people and their families in a variety of community, education and other youth centred settings. She is passionate about creating positive mental health outcomes for all young people.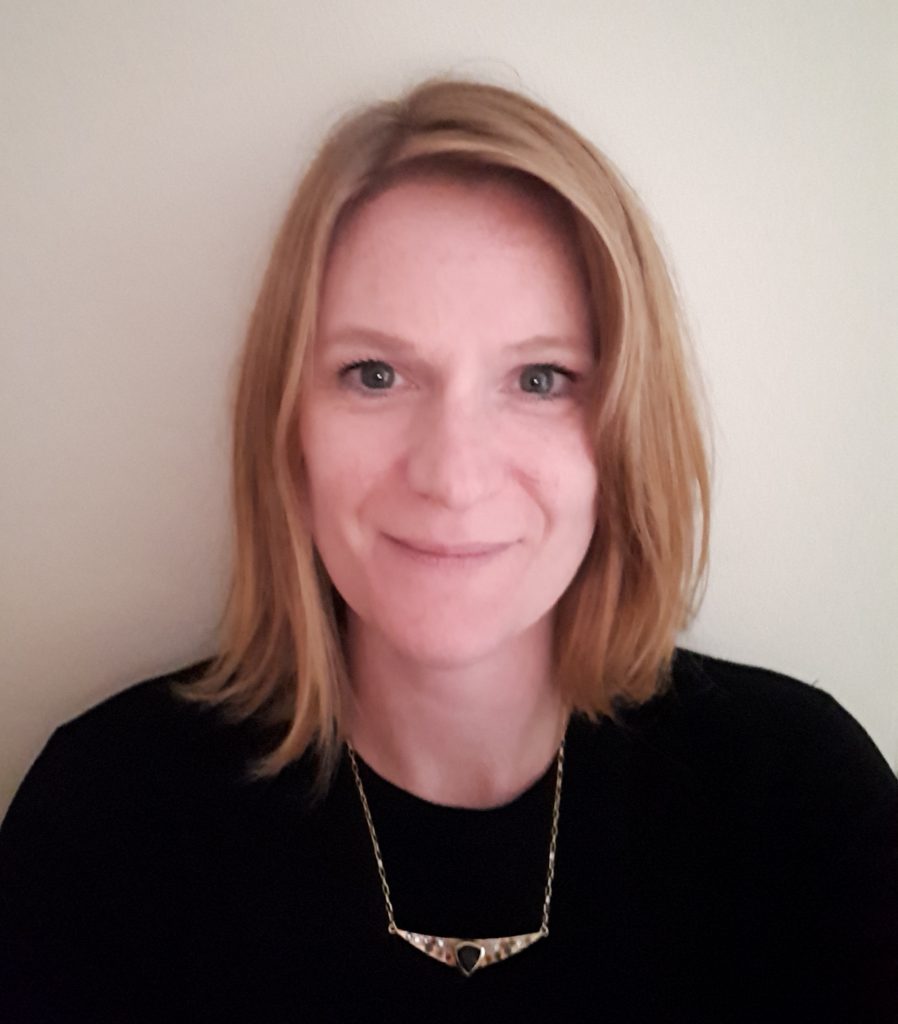 Keeva Lilith Ferreyra-Carroll
Keeva is TENI's National Community Development Officer. Her work focuses on promoting mental health, resilience and capacity building within the trans community in Ireland through community events and liaising with trans peer support groups around the country. Keeva holds a Master's in International Development as well as a degree in digital media and prior to joining TENI, she was Overseas Communications Officer for Concern Worldwide and also worked as a videographer. In her own words, Keeva is an "out and proud intersectional feminist and bi lesbian" and in her spare time, "when not engaging in community work and smashing the patriarchy" Keeva likes to brew mead in her kitchen for fun.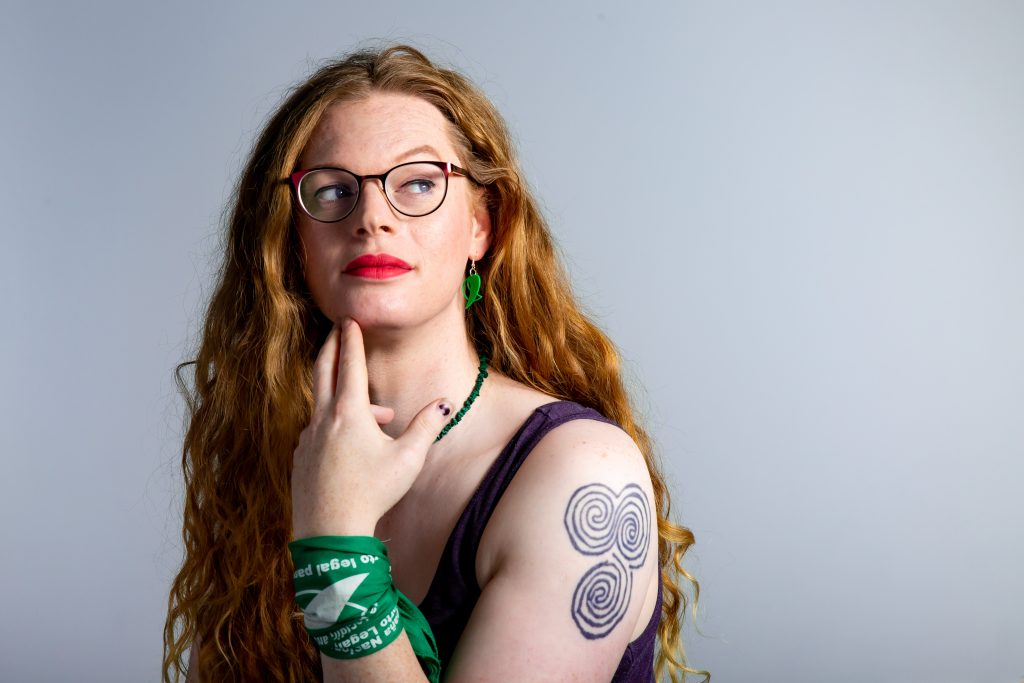 Noah Halpin 
Noah Is TENI's Healthcare Officer. His work includes providing individual support and advice to the trans community going through the healthcare system; mainly in the areas of gender affirming healthcare, sexual health and mental health supports. This includes the public health service, private health service and health services outside of Ireland. In Noah's role, he also works with state institutions to advocate for better healthcare services and pathways to healthcare for trans people in Ireland. He also provides education training to healthcare and social care professionals, hospitals, clinics, universities and other relevant institutions. Noah has been involved in trans healthcare activism for a number of years. Campaigning for safe, accessible, best practice, person-centred healthcare for the community. He previously sat on the Transgender Healthcare Steering Committee as the Ministerial Representative and currently sits on the HSE's gbMSM Health Committee and has a special interest in sexual health and ending the HIV crisis in Ireland.
 Noah first studied Childcare and Early Learning and later returned to college as a mature student to study Applied Social Studies in Social Care with additional counselling and addiction studies. When not working, Noah enjoys rugby, drawing and international travel.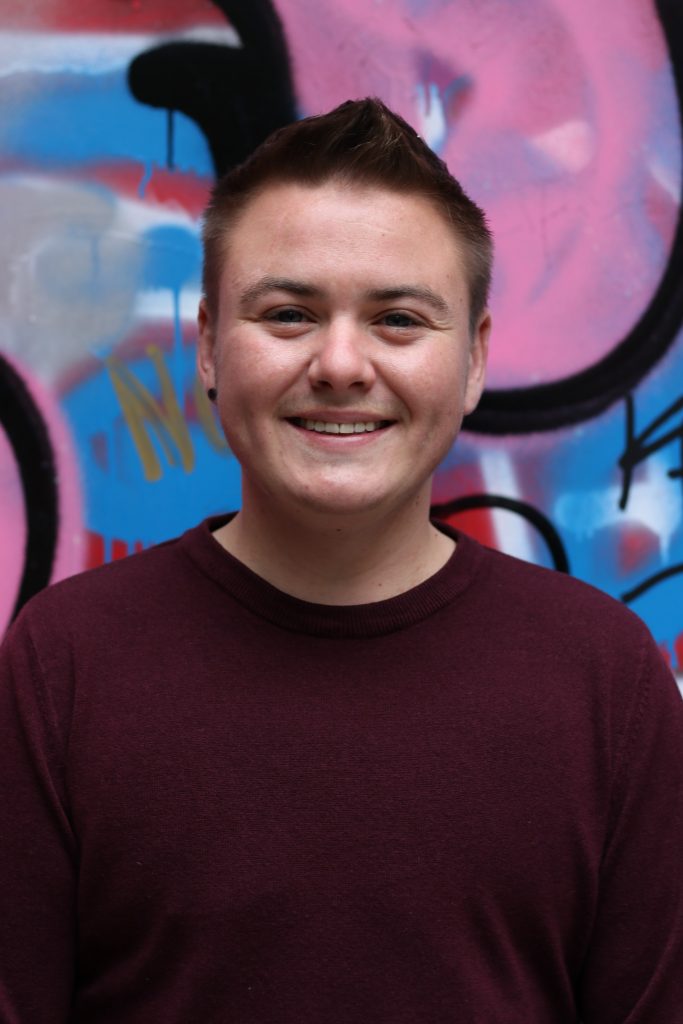 Daire Dempsey
Daire is TENI's Education Officer. In this role they will be offering support and resources to trans students in higher level education, as well as working with staff to create more inclusive higher
education experiences. Daire holds a Master's degree in Equality Studies, through which they developed an interest in all areas of social justice. Their academic background includes gender studies, anti-racism, theories of social change and intersectional practice. Daire's previous employment has involved working with third-level students across the island of Ireland to promote social justice education, equality practices and youth development. Daire is involved in grassroots trans activism and community groups, mostly the Small Trans Library, where they organise community events, manage a welfare fund, and try to promote trans joy. They're glad to be bringing this knowledge and experience to TENI, and to working with the trans community even more closely. In their spare time, Daire can be found reading sci-fi, failing at video games, and sneaking treats to their neighbourhood cats.