On Saturday, 19th October, we held our 2019 General Assembly. There were 8 passionate candidates and 6 seats available. We would like to welcome our new Board members and wish them well for their upcoming term. Read all about them below.
Ollie Bell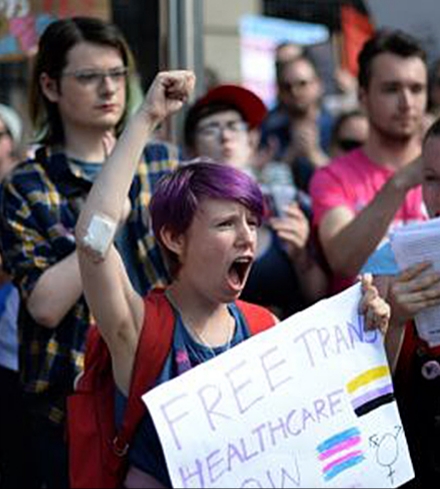 "My name is Ollie Bell and I am a non binary socialist feminist activist from Tallaght. I'm co-founder and one of the main organisers of Trans Pride Dublin. Trans Pride Dublin is a grassroots pride with no corporate presence or sponsorship, which pushes the voices of the community to the forefront.
I'm running for the board of TENI because I believe TENI needs a strong working class voice and someone who is willing to fight for all members of the trans community. I was active during the Repeal The 8th Campaign because I knew it was an important win for not only women but trans people too. I also fight against all issues of oppression, whether that be the fight against direct provision, climate change or the housing crisis.
I am a recent Trinity College Drama and Theatre graduate and hope to do a masters in youth work. I'm a Peer Educator and Youth Leader for BelongTo Youth Services where I give workshops to young LGBTQ people and encourage them to be agents of positive social change. I also volunteer as a facilitator with ShoutOut where I go to secondary schools and give workshops about different LGBTQ identities."
Sam Blanckensee

Sam is currently the National Membership and Campaigns Officer with the Irish Traveller Movement, a position which includes advising the boards of local Traveller organisations, grant writing and event management.
Sam previously held the position of National Development Officer and then Policy and Research Officer with TENI before leaving in 2016. While in TENI, Sam supported the establishment of Trans Kerry and the Gorey Trans Peer Support Group. Sam also supported the submission to the Gender Recognition Action Review.
Sam is currently undertaking a Masters of Arts in Management for the Non-Profit Sector, which contains modules on Human Resource Management, Governance, Finance, Leadership and Change Management, Social Policy, Strategic Management and Social Marketing.
Sam is a non-binary trans masculine person and is an administrator on TG Ireland. Sam also acts as a substitute facilitator when one is needed for the Dublin Trans Peer Support Group. Sam is 25 and has been involved in the trans community for 7 years. Sam has an Advanced Certificate in Youth Health Promotion with an interest in developing healthy organisations.
Sam sings in Gloria Dublin's LGBT+ Choir. Alongside trans rights, Sam is passionate about reproductive justice, Traveller's rights, and seeing equality as an intersectional issue.
Rowan Golden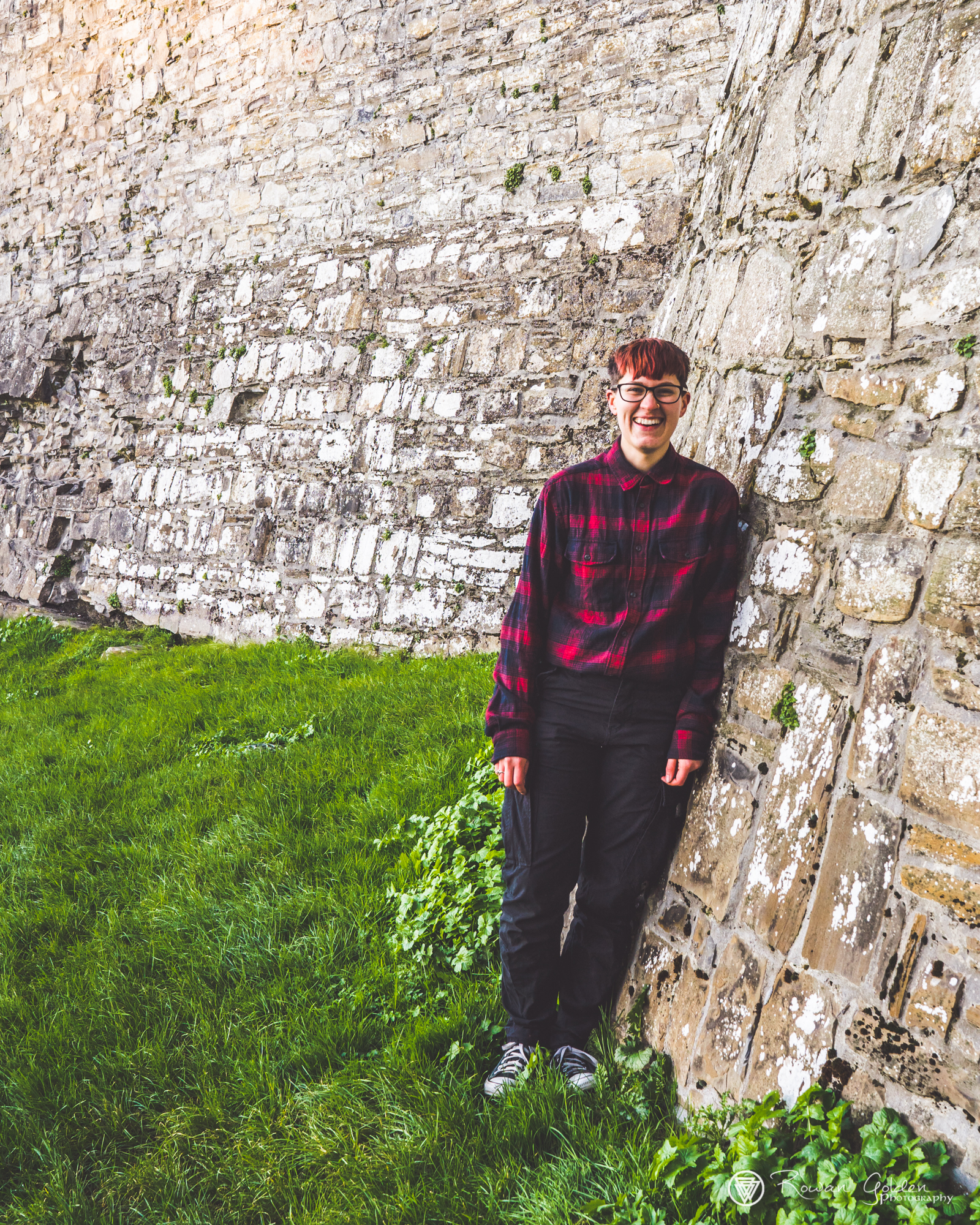 "My name is Rowan Golden and I'm a trans activist and artist. I grew up in the US and moved to Ireland several years ago. I am actively involved with Extinction Rebellion to protest the government's inadequate actions regarding climate change. As a non-binary trans guy who is struggling to transition with the current state of the trans healthcare here, I want a way to channel my frustration into something more productive. As such, I would like to join the board of TENI to add the voice of a young activist to the table and do my best to ensure our voices are being heard."
Ben Power

Ben has been an active member of the trans and LGBT communities since 2007. He was a Co-facilitator of the Cork trans peer support group for 2 years from 2008-2010 and also volunteered as a member of staff at The Other Place LGBT Resource Centre during that time. In these roles, he represented the local trans community on the organizing committees of Cork Pride and the Cork Rebel Awards as well as on the LGBT working group chaired by Cork City Council which was tasked with making Cork a friendlier and more welcoming city to all LGBT people.
Following his election to the TENI Board in October 2011, Ben served as Company Secretary and on the HR, Governance, Gender Recognition and Volunteer Committees and maintained a 100% attendance record at meetings. In 2013, he stepped down from the board in order to join the TENI Staff where he played an integral part in the campaign for Gender Recognition and worked with Trinity College, Dublin to create the country's first Gender Identity and Gender Expression policy for a third level institution.
After leaving the TENI staff, Ben was re-elected to the board in 2016 and has continued to serve the trans community consistently as an advocate and supporter in that role. Ben currently works in the School of Chemistry at Trinity College where he is part of the team managing the school's bid for an Athena SWAN silver award for equality and diversity in 2021. He is also studying for a level 8 Professional Diploma in Human Rights and Equality at the National University of Ireland.
If elected to the TENI Board, Ben will bring a wealth of experience and knowledge gained from his years of trans activism and a strong commitment to helping to guide the organization through the next three years.
Lynne Tracey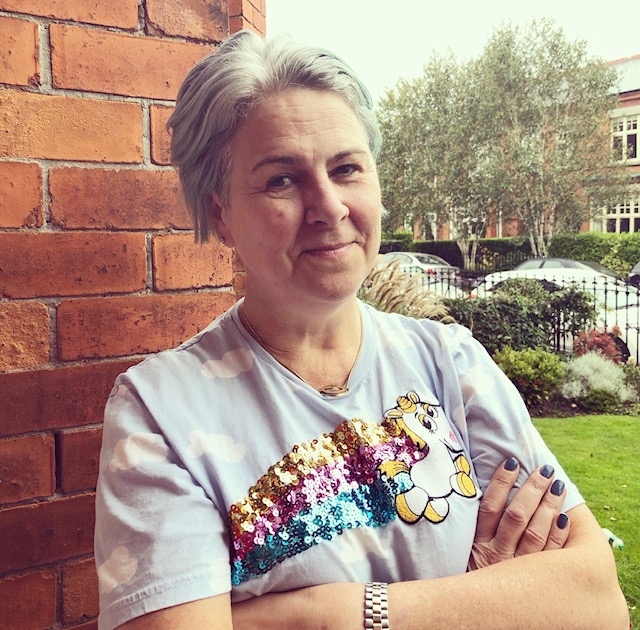 Lynne Tracey started out in the Advertising Industry in Dublin. She spent her early career working in Agencies such as Campaign Advertising in Dublin and McCann-Erickson in New York. In the early 90's, Lynne moved back to Dublin as a founding Director of McCann-Erickson Dublin and subsequently moved to the Javelin Group where she was a Board Director.
Lynne was the first female President of the Institute of Advertising Practitioners in Ireland (IAPI). She has also served on the Board of the Advertising Standards Authority of Ireland (ASAI), the Advertising Benevolent Society (TABS) and CCCI (CopyClear). She currently lectures in TUD (Technological University Dublin) and is a Communications Compliance Manager with CopyClear, who assess marketing communications for alcohol brands. She has worked there since 2007.
Lynne also has extensive experience working with not-for-profit Boards. She served on the Well Woman Board for five years and chaired the Board for two years. She has been a Board member of TENI (Transgender Equality Network Ireland) for three years and is Chairperson of the Board of the New Theatre in Dublin's Temple Bar.
Cearbhall Turraoin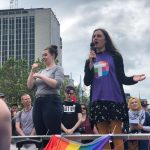 "I have been a member of the TENI board for the past three years and for the last year I have also served as Vice Chair. Currently I am the only non-binary person on the board and I have been involved in TENI's work on non-binary issues, including the review of the Gender Recognition Act. In the past I have campaigned for gender recognition and marriage equality as an organiser with LGBT Noise, as well as being a founding member of ITSA and coordinator of Trans Training 2012, and I also serve on the board of the Sex Workers Alliance Ireland. If elected to another term I would like to work within TENI's to advance the rights of the whole trans community, and to improve TENI's connection to areas of the community like migrants, sex workers and non-binary people."